Join Us! Rep. Pete Sessions & John Goodman Virtual Event Virtual Event Thursday 12/16
Join Us Thursday, Dec. 16!
Watch the live event Thursday, December 16 at Noon Pacific (3 p.m. Eastern) at Independent's account on any of these platforms:
In this far-reaching and compelling Independent Conversation, Rep. Pete Sessions of Texas interviews author John C. Goodman (Senior Fellow, Independent Institute & President, Goodman Institute for Public Policy Research), in a conversation hosted by Dr. Graham H. Walker (Executive Director, Independent Institute).  They will discuss John Goodman's book, New Way to Care: Social Protections that Put Families First.
As always, we welcome your participation and live questions and comments.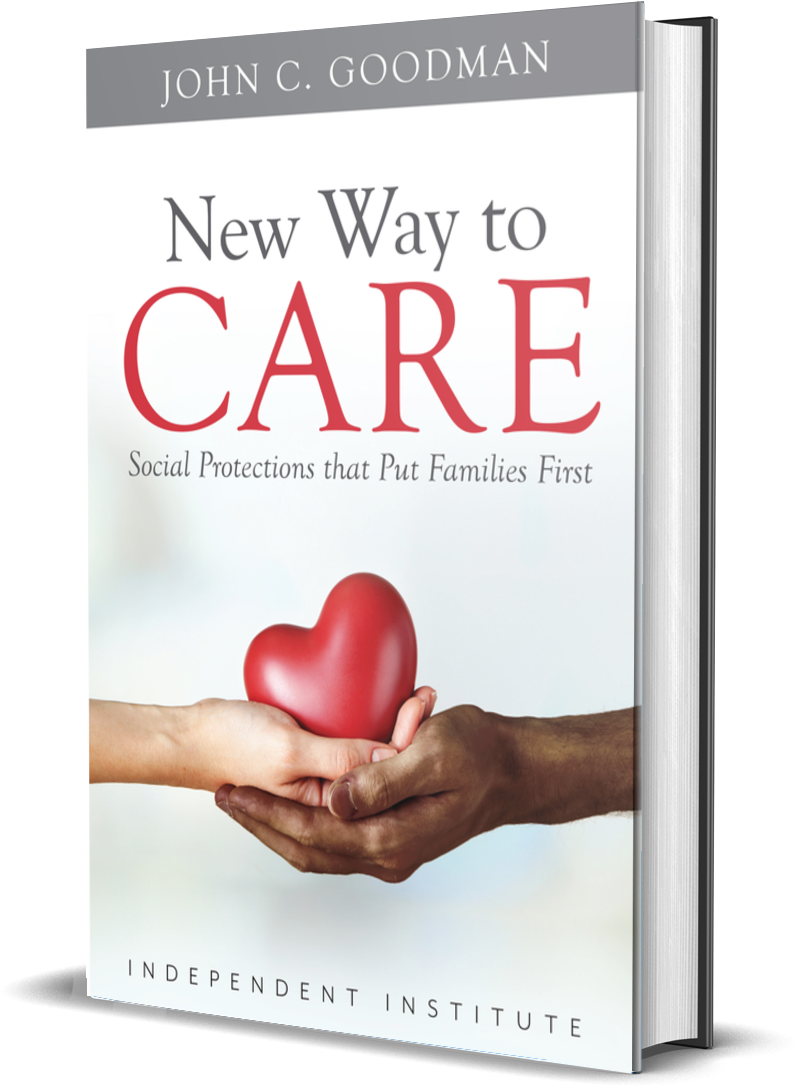 New Way to Care
Social Protections that Put Families First"John Goodman is a national treasure whose New Way to Care: Social Protections That Put Families First should be national policy. It is pragmatic, knowledgeable, and accessible. Read it and help to accomplish John's wise advice."
—Regina E. Herzlinger, Nancy R. McPherson Professor of Business Administration, Harvard Business School"John Goodman is an extraordinarily deep, knowledgeable, and original architect of American domestic policy. His book New Way to Care provides a compelling path out of our terrible social insurance policy morass. It is a must read for anyone truly seeking to make America great again."
—Laurence J. Kotlikoff, William Fairfield Warren Distinguished Professor and Professor of Economics, Boston University"Long one of the nation's leading health policy experts, Goodman has a history of proposing the next big thing in market-based reforms. New Way to Care takes readers on a tour of federal entitlement programs in search for win-win policy changes that can leave everyone better off. Anyone alarmed that the safety net will not remain safe can find cause for hope here."
—Mitchel E. Daniels, Jr., President, Purdue University; former Governor of Indiana; former Director, U.S. Office of Management and Budget; Co-Chair, Committee for a Responsible Federal Budget